Nipple correction is an ideal aesthetic solution for individuals who are concerned about the appearance of their nipples. It can correct inverted nipples and reduce or enlarge nipples so that women can feel confident about their breasts and breastfeed if they'd like to. Premier Image Cosmetic and Laser Surgery is pleased to offer nipple correction to patients in Atlanta and surrounding areas. The body experts at Premier Image will take the time to get to know each patient's concerns and design a procedure that can provide them with customized results.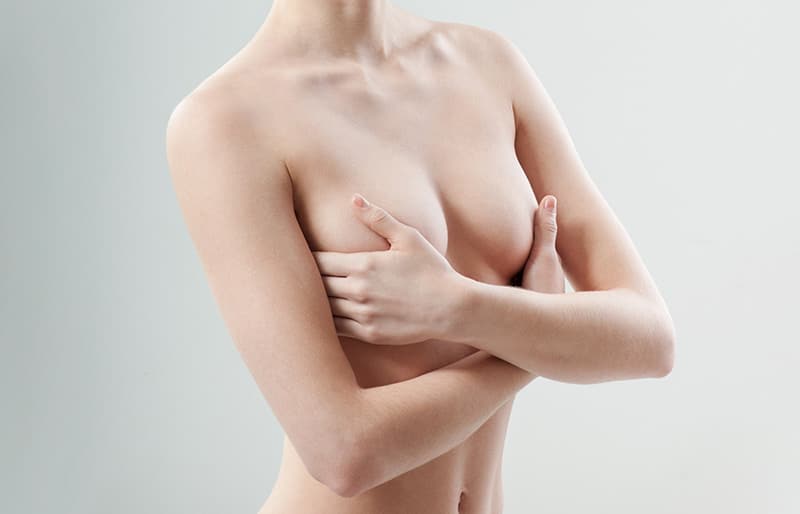 Inverted Nipples Defined
Inverted nipples are a common problem. They arise when the nipple does not project normally because the ducts are too tight. This forces the nipple to be pulled into the areola. Inverted nipples may make it a challenge or even impossible for women to breastfeed.
Here at Premier Image Cosmetic and Laser Surgery, we have performed many nipple correction procedures for women with inverted nipples who would like to improve the look of their nipples and/or make breastfeeding easier.
Grades of Inverted Nipples
There are three grades of inverted nipples. Each grade is determined by how easily the nipple can protrude as well as the degree of fibrosis in the breast and how it has damaged the milk ducts.
Grade one inverted nipples can be easily pulled out by simply placing finger pressure around the areola. These inverted nipples rarely retract and may pop up every once in a while, without any temperature changes or manipulation. Women with grade one inverted nipples can usually breastfeed.
Although grade two inverted nipples can be pulled out, it's far more difficult to pull them out than grade one inverted nipples. Grade two inverted nipples retract after pressure is released and breastfeeding is possible but can be a real challenge.
Severely inverted nipples are known as grade three. These nipples can rarely be physically pulled out and require surgery to correct. Women with stage three inverted nipples are not able to breastfeed and may face issues such as rashes and infections.
Good Candidates for Nipple Correction
Good candidates for nipple correction procedures are patients who would like to correct their inverted nipples or would like their nipples reduced or enlarged. Prospective patients should be in good general health, have realistic goals and expectation, and be nonsmokers or committed to quitting prior to the surgery, as cigarettes can pose a safety issue and compromise healing.
What to Expect at a Nipple Correction Consultation
Patients who are interested in nipple correction surgery will meet with a board certified plastic surgeon at Premier Image for a consultation. They should be prepared to supply information and/or discuss why they believe this procedure would benefit them, their expectations of nipple correction, family history, any medical conditions or allergies to drugs, and their use of medications, vitamins, tobacco, drugs, and alcohol. The consultation is when the surgeon will answer questions, address concerns, and determine whether a patient is a good candidate for this procedure. They will also provide more information about the procedure and give patients everything they need to make an informed decision.
Preparing for Nipple Correction
Surgeons will typically ask patients to stop taking certain medications or adjust their current medications prior to a nipple correction procedure. They may also request specific lab tests or a mammogram. In addition, they'll encourage smokers to quit before the surgery and tell all patients to refrain from taking anti-inflammatory drugs, aspirin, and herbal supplements that may increase bleeding.
The Nipple Correction Procedure
Nipple correction is a fairly quick procedure that typically lasts around an hour and a half. If a patient's milk ducts are partially intact, the surgeon will make tiny incisions around the bottom of the nipple on the areola. The nipple and areola will be raised while the tissue and milk ducts will be connected and stitched back into their proper place. Skin will be drawn to pull the nipple upwards and outwards so that it's in a natural position. In this procedure, the milk ducts will remain partially intact or completely intact.
In situations with serious nipple inversion, the surgeon will cut the shortened milk ducts to release the nipple into its natural position and then reposition it. While the nipple is typically attached to its blood supply in some procedures, it may be removed and put back into place through skin grafting. Once nipple correction has been completed, the surgeon will clean the incision and lightly dress it with a gauze.
Recovering from Nipple Correction
If the surgery was conducted under a local anesthetic, the patient may be able to go home a few hours after it has been completed. Most patients return to work within a few days but must avoid strenuous physical activity for at least six weeks. They will likely experience some minor swelling and bruising and be prescribed antibiotics in the first few weeks to reduce the risk of infection.
Patients will wear light dressing for up to two weeks and should avoid getting their nipples wet during this time. The surgeons at Premier Image will provide clear instructions on how to bathe and perform other everyday tasks while keeping the area dry.
In most cases, stitches are sutures that dissolve within a week to 10 days. Since the incision points are made within the darker skin of the areola, patients may notice minimal scarring. It's important for patients who undergo nipple correction surgery to wear soft support bras that do not contain any underwires for the first weeks after the procedure.
Nipple Correction FAQS
How does nipple correction differ from other breast surgeries?
The majority of breast surgeries are designed to reshape or contour the breasts. Nipple correction, however, is intended to improve flaws in the nipple or areola that are the result of genetics, breastfeeding, or aging.
What are the possible complications of nipple correction surgery?
As with any surgical procedure, nipple correction comes with some possible complications. These complications include blood clots, infection, sensitivity changes, permanent scars, and hemorrhaging. Choosing an experienced, board-certified plastic surgeon to perform the procedure cuts down on these risks significantly.
Can nipple correction be performed on smokers?
Patients who smoke or use tobacco at the time of surgery significantly increase their risk of complications. In addition, smoking can have a negative effect on anesthesia and lead to severe bleeding. Since patients who do not smoke or use tobacco have a drastically lower risk of complications, they should avoid smoking for at least two weeks before the procedure and throughout the recovery process.
What are some of the most common nipple concerns that can be corrected through nipple correction surgery?
Nipple correction surgery can resolve a number of problems including nipple inversion, large or overly projecting nipples, a large areola, a puffy areola, and nipple visibility in clothing.
What impacts nipple dimensions?
Genetics, puberty, pregnancy, and breastfeeding all play a role in nipple dimension.
Is it possible to breastfeed after nipple correction surgery?
In all but the most severe cases of nipple correction, breastfeeding may be possible following surgery. However, if a patient has severe nipple inversion, their milk ducts are more likely to become affected when the nipple is brought to its proper position.
Why should flawed nipples be corrected?
Flawed nipples can lead to several serious issues including body insecurity, embarrassment while naked, the unwillingness to engage in intimate relationships, and soreness and pain while wearing certain types of clothes. Nipple correction can effectively reduce these problems and lead to increased body confidence, reduced discomfort, and a greater choice of clothing options.
How common are inverted nipples?
Approximately 2 percent of all men and women are affected by nipple inversion. While some individuals are born with inverted nipples, others notice that their nipples become inverted as they get older. When inverted nipples arise later in life, this is usually because of a tumor that pulls the nipple inward or due to breastfeeding.
Are inverted nipples a sign of breast cancer?
An abrupt change in inverted nipples may mean an abnormality in the breast tissue. Patients who notice this should visit their doctor immediately to get screened for breast cancer. Those with nipple inversion that has been around for a long time are unlikely to have breast cancer and may be good candidates for inverted nipple surgery.
Will nipple sensation be lost after nipple correction surgery?
Some patients are concerned that a nipple correction procedure may damage their nipple sensation. The good news is that this rarely happens and almost always, patients experience normal nipple sensation after the surgery.
What nipple correction office is near me?
If you live near Sandy Springs, GA, Premier Image Cosmetic and Laser Surgery offers nipple correction among its services, and is conveniently located at 6085 Barfield Rd #100 Sandy Springs, GA 30328
Nipple Correction at Premier Image Cosmetic and Laser Surgery
At Premier Image Cosmetic and Laser Surgery, we know flawed nipples can lead to low self-esteem and even take away a woman's ability to breastfeed. Therefore, we are committed to using the most cutting-edge technologies to correct nipple issues and help patients feel confident. The board certified body surgeons at Premier Image have performed many nipple correction procedures and can provide patients with life-changing results.
Schedule a Nipple Correction Consultation
Do you believe nipple correction surgery is right for you? If so, we encourage you to schedule a consultation at our office. You can meet with a board certified plastic surgeon at Premier Image in Atlanta, GA, learn more about this procedure, and determine whether it can help you meet your goals. Call us at (770) 457-6303 or toll-free at (888) 455-FACE to schedule your nipple correction consultation today.