Sagging skin, crow's feet, thin lips, chin fat, and wrinkles caused by repetitive facial expressions and volume loss don't always require surgery at Premier Image Cosmetic & Laser Surgery. The experts at Premier Image Cosmetic Surgery provide exceptional, natural-looking facial rejuvenation with dermal fillers in Atlanta, GA.
Injectables and Soft Tissue Fillers – Dr. Louis DeJoseph, Atlanta Georgia
Dermal Filler Benefits
Dr. DeJoseph and Dr. Daraei are pleased to offer a wide range of outstanding, FDA-approved fillers for skin rejuvenation and frown line reduction in Atlanta, Georgia, at Premier Image Cosmetic & Laser Surgery. Injectable treatments offer a range of immediate results and multiple benefits. Fillers can accomplish many goals:
Add contours to the cheeks
Improve signs of aging
Fill smile lines
Add volume to hollow tear troughs
Plump lips
Activate collagen production
Fill lines around the mouth and nose
Moisturize and refresh the skin
Smooth away deep marionette lines
Addresses lines between the brows
helps prevent new lines and wrinkles
younger-looking, healthier skin
Define a weak jaw or chin
Remove fat from double chin
Create natural-looking results
Lift the brows
These non-invasive anti-aging treatments produce immediate results and require little or no downtime at all. Combination procedures can also help create liquid facelift results for total rejuvenation without surgery. When performed by an experienced injector, patients are given consistently amazing results, and even more with consistent treatment sessions.
What are Dermal Fillers?
Facial fillers are gel-like substances made from biocompatible ingredients that are artfully injected into facial tissue to restore fullness, add volume, correct acne scars, smooth wrinkles, enhance cheeks, plump lips, and improve the jawline. Dermal fillers are one of the fastest-growing treatment options in cosmetic medicine today. They are also among the most popular treatments at Premier Image.
Injectable soft-tissue fillers are typically made with synthetic or naturally-occurring substances like poly-l-lactic acid and hyaluronic acid, which are gradually absorbed by the body. Most fillers provide temporary results that last from two months to two years, depending on the person and the product. Bellafill® injectable solution is not a temporary filler and uses microsphere-enhanced collagen to support the skin.
Other injectables, like Botox (botulinum toxin type A) and Kybella (deoxycholic acid) work a bit differently than fillers but still offer nonsurgical cosmetic enhancement from a simple, no-downtime injection session.
Types of Injectables
Premier Image offers a variety of injectables in Sandy Springs, Georgia, to help patients reach their goals. Dr. DeJoseph and Dr. Daraei recommend the best product for each patient, depending on their desired outcome, and offers the top injectable products on the market, including Juvederm Volbella™, Restylane®, and Botox®. Below is a short description of the available FDA-approved injectables in the Premier Image of Sandy Springs, GA.
BOTOX®
Botox Cosmetic reduces facial wrinkles in your forehead, between your eyes, and in the delicate areas around your eyes. A protein that blocks nerve impulses when injected into the facial muscles under the skin, Botox can diminish the appearance of fine lines and crow's feet that occur with natural aging.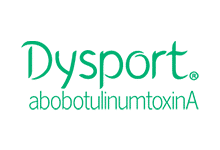 DYSPORT
Dysport is a prescription injection used to reduce the appearance of moderate to severe frown lines between the eyebrows. Dysport blocks nerve impulses that cause facial muscles to contract, reducing muscle activity and ultimately diminishing frown lines.
XEOMIN®
As a botulinum toxin type A, Xeomin reduces forehead wrinkles, frown lines, and lines around your eyes known as crow's feet. Once injected under your skin, Xeomin causes your facial muscles to relax, allowing your skin to flatten and your fine lines and wrinkles to soften.
KYBELLA™
Introducing Kybella™, the first FDA-approved non-surgical cosmetic procedure to eliminate unwanted submental fat, commonly known as the double chin. With active ingredient deoxycholic acid, Kybella is injected into under the chin fat to dissolve subcutaneous fat cells.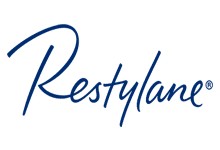 RESTYLANE®
Restylane is a clear transparent gel that is used to smooth wrinkles, sculpt lips, and shape facial contours. Composed of the hyaluronic acid, Restylane can bond with your dermal tissue for many months keeping you looking younger, longer.
RADIESSE
Radiesse is a synthetic injectable filler that non-surgically reduces most wrinkles, creases, and scars by augmenting your body's natural collagen supply. While Radiesse can be used on a wide range of areas on the body, the filler most effectively treats the lines around the nose, lips, depressed scars, and lines in the corners of the mouth.
SCULPTRA™
Sculptra is an injectable product used to fill in sunken areas of the face in patients who suffer from lipoatrophy or the loss of fat beneath the skin known as "facial wasting." Injected into the deep dermis layer of the skin, Sculptra increases skin thickness over time to improve the appearance of sunken cheeks, hollow eyes, indentations, and wrinkles.
JUVEDERM
Juvederm is a smooth hyaluronic acid filler that is used to lessen the effects of wrinkles and lines around your nose and mouth. Manufactured using Hylacross technology that gives the filler a stable gel structure, Juvederm provides natural looking results that last up to one year. Juvederm is injected directly into the dermis to moisturize your facial tissue and rejuvenate your skin.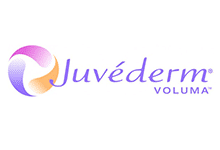 JUVEDERM VOLUMA
Juvederm™ VOLUMA is the first and only facial filler approved by the FDA to instantly add volume to the cheek area. As you age, your face loses volume and the cheek area can begin to droop and sag. Juvederm VOLUMA™ XC can help to restore and lift that area of your face to a more youthful contour and profile.
BELOTERO
Belotero is a specially designed hyaluronic acid dermal filler that rehydrates and volumizes skin, reducing unwanted lines and wrinkles. Because hyaluronic acid is naturally produced in your body, Belotero subtly integrates with your tissue to improve facial contours or to hydrate the dry skin on your hands or décolletage.
RESTYLANE LYFT
Restylane Lyft is a dermal filler that improves facial wrinkles and folds, plumps lips, and fills in scars. Made from hyaluronic acid, a natural volumizing substance found in the body, Restylane Lyft does not require allergy testing. Restylane Lyft is injected directly into the dermal tissues and lasts for a year or longer.
BELLAFILL
Bellafill is the only microsphere-enhanced collagen filler for the correction of facial lines from your nose to the corners of your mouth. Whereas temporary dermal fillers are eventually absorbed by your body and require frequent injections, the unique microspheres contained within Bellafill are not absorbed by the body, providing the support structure your skin needs for a smooth, natural look.
Your Injectables Consultation in Atlanta, GA
During a private injectables consultation in Atlanta, Dr. DeJoseph or Dr. Daraei examines the patient's skin, discusses cosmetic goals, and reviews their health history. A personalized treatment plan is then created to smooth facial wrinkles, restore volume, enhance the cheek area, plump the lips, or relax muscles causing wrinkles and lines.
Dermal Filler Candidates
Adult men and women who want to restore lost volume and smooth lines and wrinkles in different areas of the face without surgery may be ideal candidates for filler treatments at Premier Image.
Pregnant or breast-feeding women and individuals who have had an allergic reaction to botulinum type A or another dermal filler should discuss alternative options with Dr. DeJoseph or Dr. Daraei during their private consultation.

The Dermal Filler Procedure
Dr. DeJoseph and Dr. Daraei performs filler injections in Atlanta, GA, at the beautiful Premier Image facility. Fillers made from Poly-l -lactic acid, hyaluronic acid, and most other gel fillers, including Bellafill and Juvederm, contain the local anesthetic lidocaine to reduce discomfort during the injection process.
The area is cleaned and prepped with a numbing cream before the 10- to 20-minute treatment is completed. The entire process is easily tolerated, with the tiny needle generating only a minor pinching sensation. A follow-up visit may be recommended to add subtle changes and to establish a maintenance schedule for lasting facial rejuvenation results.
Recovering from Dermal Fillers
Injectable treatments at our Atlanta office require no downtime. Patients are encouraged to keep their head elevated for several hours after the procedure and to avoid applying makeup or touching the area for a brief time.
Minor bruising and some redness is common and may create some social limitations. Still, most patients return to work immediately after the procedure and perform low-level activities on the same day.
Why Should I Choose Premier Image in Atlanta Georgia?
Premier Image Cosmetic & Laser Surgery was established nearly 50 years ago and was the first cosmetic surgery center in Georgia to provide a full array of specialty facial and body procedures. The practice's board-certified plastic surgeons and staff have over 65 years of combined experience and have performed thousands of procedures with outstanding results.
Respected plastic surgeon Dr. Louis DeJoseph, M.D., is triple board-certified and a full partner at Premier Image.
Paul P. Daraei, MD is a Board Eligible head and neck surgeon specializing in facial plastic and reconstructive surgery.
Premier Image Cosmetic and Laser Surgery have been awarded the prestigious Diamond Status by Allergan, which is the maker of Botox and Juvederm. The practice ranks in the top 1% of cosmetic practices for Allergan injections.
Dermal Fillers FAQs
What are the possible risks and side effects associated with dermal fillers and injections?
Dermal fillers have FDA approval to treat various areas safely and are considered a "lunchtime" procedure. Patients typically return to work and other light activities immediately after their treatment session. 

Slight redness or mild bruising at the injection site are common side effects of injectable fillers but can sometimes be prevented with the avoidance of anti-inflammatory medications like Motrin. 

Rare risks may include allergic reactions, muscle weakness, flu-like symptoms, and headaches, but these risks are rare when the treatment is performed by an expert injector, like Dr. DeJoseph or Dr. Daraei.
How do I find dermal fillers near me?
Premier Image offers a complete range of dermal facial fillers at exceptional prices. Patients who reside in and around Sandy Springs and Atlanta, Georgia, have access to Dr. DeJoseph's outstanding artistic skills. Even some out-of-area clients come to Dr. DeJoseph or Dr. Daraei for their exceptional skills. 
How much do dermal fillers cost?
The cost of dermal filler treatments varies slightly and depends on the area and the type of filler. The typical cost of a facial filler treatment is approximately $600. Dr. DeJoseph or Dr. Daraei will discuss different filler options with you, along with their prices.

How do I prepare for injectable treatments?
The experts at Premier Image Cosmetic Surgery will provide you with a list of pretreatment instructions during your consultation. Avoid anti-inflammatory medications and supplements like Advil, Aleve, ibuprofen, and fish oil supplements for one week before the treatment to reduce bleeding and bruising.
What is the difference between the different types of injectables?
Probably the fastest growing area in facial plastic surgery is that of the injectables or that of the low down time procedures.  This is something where you come to the office, have it injected and see an immediate result and head back to your daily life activities. 

This consists of two separate categories of injectables.  One is Botox and Dysport and other is a filler such as Restylane, Sculptra, ArteFill, or Radiesse.  What is the difference between the two?   Well really there are two classes.  Botox and Dysport relax the muscle that causes the wrinkle.  Restylane, Sculptra or Radiesse fill the wrinkle from behind.  They both do separate things but sometimes when they are used in conjunction with each other they actually achieve a much nicer result.
What dermal fillers office is near me?
If you live near Sandy Springs, GA, Premier Image Cosmetic and Laser Surgery offers dermal fillers among its services, and is conveniently located at 6085 Barfield Rd #100 Sandy Springs, GA 30328
Schedule Your Dermal Filler Appointment in Atlanta Today
Call (770) 457-6303 or (888) 455-FACE to speak with Premier's dermal injection experts, or request an appointment with Dr. DeJoseph or Dr. Daraei online at Premier Image Cosmetic & Laser Surgery to find out if you are a good candidate for facial fillers in Atlanta, GA.