Louis M. DeJoseph, M.D. joined Premier Image Cosmetic & Laser Surgery in September of 2002 bringing with him the credentials, experience, and specialty training in facial plastic and reconstructive surgery. Dr. DeJoseph's well sought after talents and exceptional medical skills were not over looked by any means as he was soon asked to become a full partner in the practice.
I believe relationships are important. Many people find cosmetic surgery to be the right choice for them. However, there is a process in learning about procedures and the choices are very personal. I strive to provide the information necessary in a comfortable and relaxed environment so that my patients can be candid with questions and expressing their desires.
My goal is to establish a trusting relationship from the start allowing for better communication and better results. I feel that by helping patients feel good about themselves, I am improving their quality of life.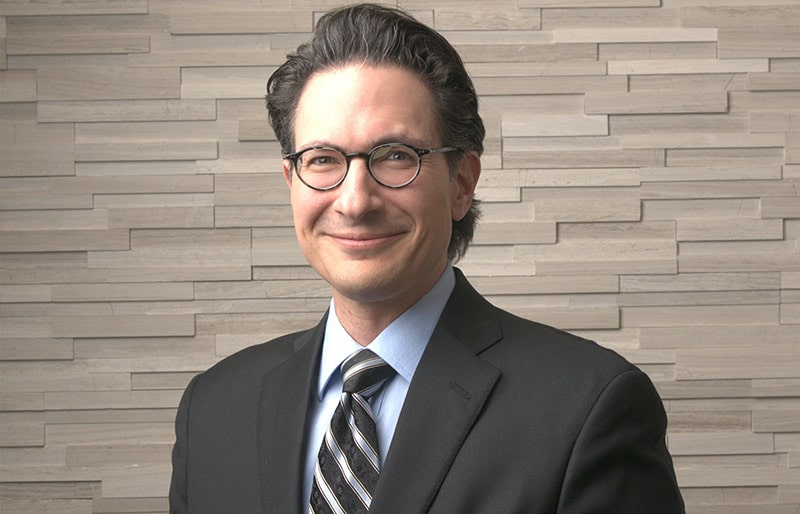 Having grown up in a family of medical doctors, DeJoseph never thought twice about his decision to study medicine. His father, a renowned cardiologist, took his young son on many rounds at the hospital and to his office. DeJoseph grew up not with a silver spoon, but with a stethoscope in hand. He would later fulfill his own dreams of becoming a highly respected and well sought after doctor of facial plastic surgery.
Dr. DeJoseph received his undergraduate degree in Molecular Biology, graduating Cum Laude in his competitive class at King's College. Subsequently he received his doctorate of medicine from the College of Medicine at Penn State. Dr. DeJoseph completed his residency in Otolaryngology/Head & Neck Surgery at Case Western Reserve University in Cleveland, Ohio and was one of only 38 surgeons selected worldwide to undergo further specialty training in facial plastic & reconstructive surgery in affiliation with Emory University here in Atlanta, Georgia.
Dr. DeJoseph is one of a handful of surgeons in the Atlanta area who has specialty training in facial plastic and reconstructive surgery. He understands that the way people see themselves effects their social and business life, as well as their self esteem. "Giving a person back their youthful appearance with facial rejuvenation or correcting a defect from trauma or hereditary causes is a privilege." Dr. DeJoseph is passionate about his work and states his biggest thrill is when the patient returns with a smile that had been missing for years. Their new attitude to live life more abundantly charges Dr. DeJoseph to exceed even his own dreams.
Dr. DeJoseph is highly recognized by his peers and is very active in developing the latest, most advanced techniques in facial plastic surgery. More recently, DeJoseph was interviewed by Fox 5 and 11 Alive News stations on the development of the new low downtime QT Lift™.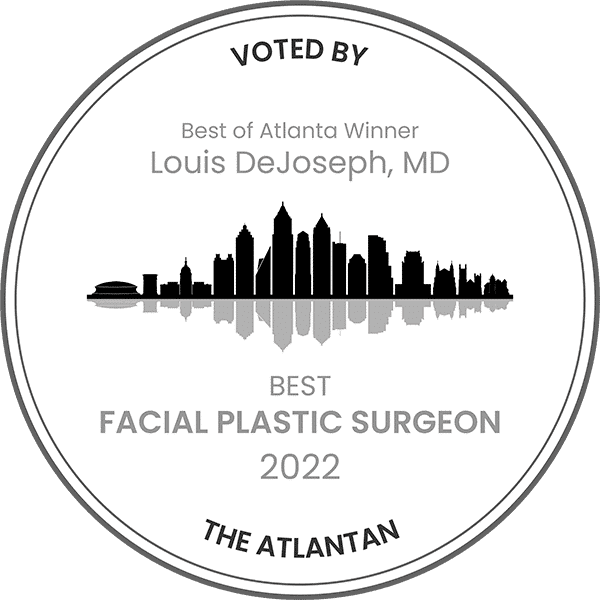 Dr. DeJoseph offers the following plastic procedures. To learn more click the following links.
Dr. Louis DeJoseph at Premier Image Cosmetic Surgery recognized the need for a scaled down facelift for people on the go or individuals not quite ready for a full facelift. The QT Lift™ has allowed the individuals with little flexibility for down time the ability to return to work in 3 or 5 days. DeJoseph prides himself on meeting the needs of others and recognizing the need for change in an advanced and competitive society.
Dr. DeJoseph is triple board certified in facial plastic & reconstructive surgery & laser surgery. He is a frequent lecturer to professional and civic groups, contributing author, and winner of many academic awards. Dr. DeJoseph serves on many local and national committees and is an active medical staff member at Emory Dunwoody Hospital, Northside Hospital, Grady Hospital, and North Fulton Hospital.
He honorably holds academic appointment as Clinical Instructor at Emory University, School of Medicine.
He is actively involved with the "FACE to FACE" program here in Atlanta, providing restorative surgery for battered women and victims of domestic violence, or other physical defects. Dr. DeJoseph remains active and raises funds for UNICEF, American Breast Cancer, Aids Foundation, American Breast Cancer Society, the Leukemia & Lymphoma Foundation, and the American Heart Association. He is committed to providing support and treatment for all those in need.
Dr. DeJoseph resides here in Atlanta where he enjoys fishing, biking, and sketching. His favorite activity is playing with his 2 dogs, Brownie and Enzo.